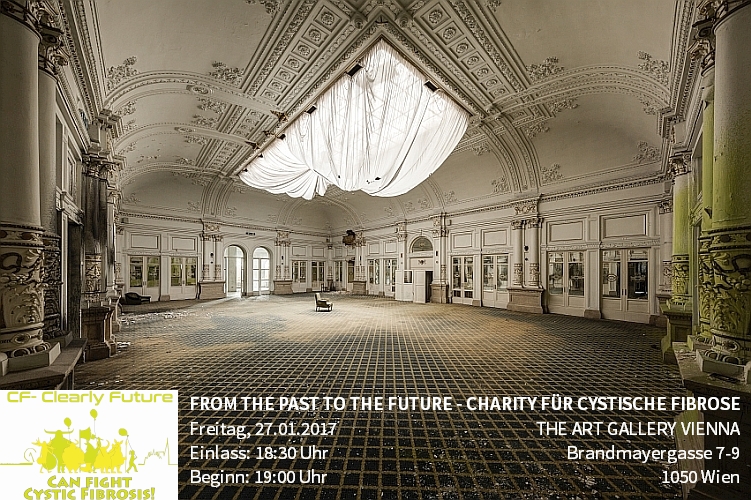 From the Past to the Future – Charity für Cystische Fibrose
Cystische Fibrose (CF) ist die häufigste vererbte Stoffwechselerkrankung und die am weitesten verbreitete lebensbedrohliche genetische Erbkrankheit. Jeder 25. Gesunde ist Träger des genetischen Defekts und eines von 2500 Babys wird mit CF geboren. Noch ist CF unheilbar, die Forschungen für ursachenbekämpfende Medikamente waren noch nie so vielversprechend wie heute. "CF Cleary Future" hat als Ziel den Alltag Betroffener zu erleichtern, Forschungsmittel zu finden und die Präsenz von CF in der Öffentlichkeit zu steigern.
Mit künstlerischen Arbeiten von Thomas Windisch, N.D.C.M. und weiteren KünstlerInnen!
Wann: Freitag, 27.01.2017
Einlass: 18:30 Uhr
Beginn: 19:00 Uhr
The Art Gallery Vienna
Brandmayergasse 7-9
1050 Wien
tgl. 11:00 – 21:00